HVAC Installation

&

Services Area Map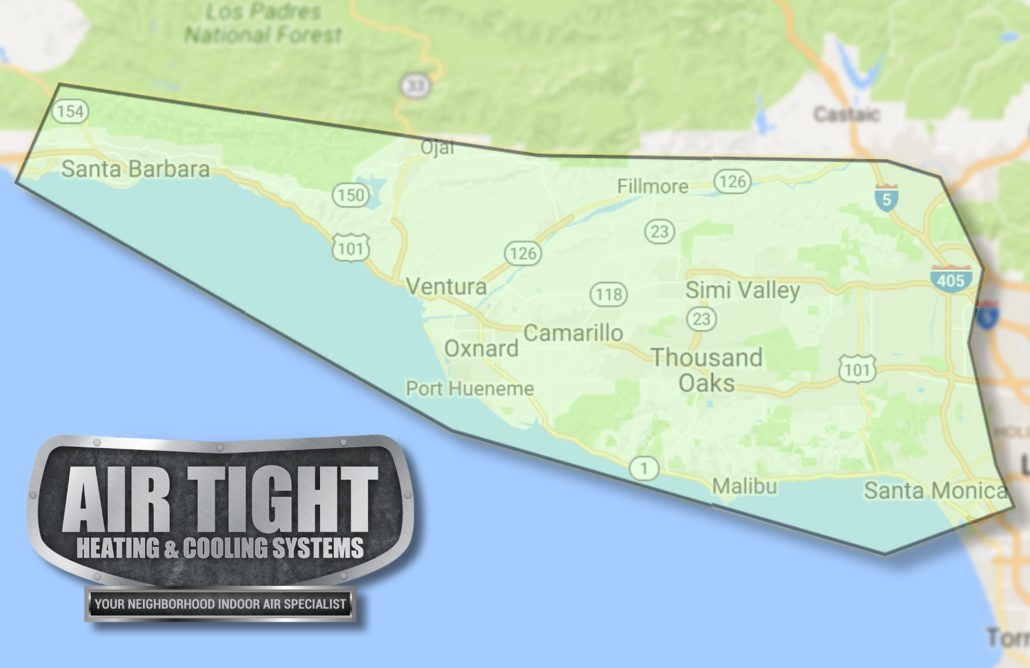 Here are some of the zip codes we service
Don't see your zip code, please call to see if we can service your area
| | | | | | | |
| --- | --- | --- | --- | --- | --- | --- |
| 93117 | 93110 | 93111 | 93105 | 93109 | 93101 | 93015 |
| 93103 | 93108 | 93013 | 93023 | 93022 | 93003 | 93010 |
| 93001 | 93060 | 93030 | 93041 | 93033 | 93066 | 93012 |
| 93042 | 93021 | 93020 | 91360 | 90265 | 91361 | 91301 |
| 91302 | 91377 | 91307 | 93065 | 93063 | 93040 | 91384 |
| 90290 | 90272 | 91311 | 91355 | 91381 | 91354 | 91350 |
| 91303 | 91304 | 91326 | 91364 | 91306 | 91325 | 91335 |
Contact us with any questions regarding:
Air Duct Cleaning
HVAC Repair (Furnace/Condenser)
Installation
Maintenance
Thermostat install
Air Quality
We are locally owned and operated! We proudly service Santa Barbara, Ventura, Camarillo, Malibu, Thousand Oaks, Simi Valley & surrounding areas!! Call your local HVAC experts today for your in home estimate!
Air Tight Heating & Cooling Systems
Based in Ventura County
Email: info@airtight-ac.com
 Business Hours: Monday to Saturday 8:00 am to 5:00 pm